Coco rules + New Hairstyle
I cleaned the shit off my pink high-tops and drove home, stopping for an espresso at the coffeehouse across from the college. Men and women were hunched over copies of Jean Paul Sartre and writing in their journals. Most wore the thin-rimmed tortoiseshell glasses favored by intellectuals. Their clothes were faded to a precisely fashionable degree; you can buy them that way from catalogs now, new clothes processed to look old. The intellectuals looked at me in my overalls the way such people inevitably look at farmers.
I dumped a lot of sugar in my espresso and sipped it delicately at a corner table near the door. I looked at them the way farmers look at intellectuals.
This is what I've got: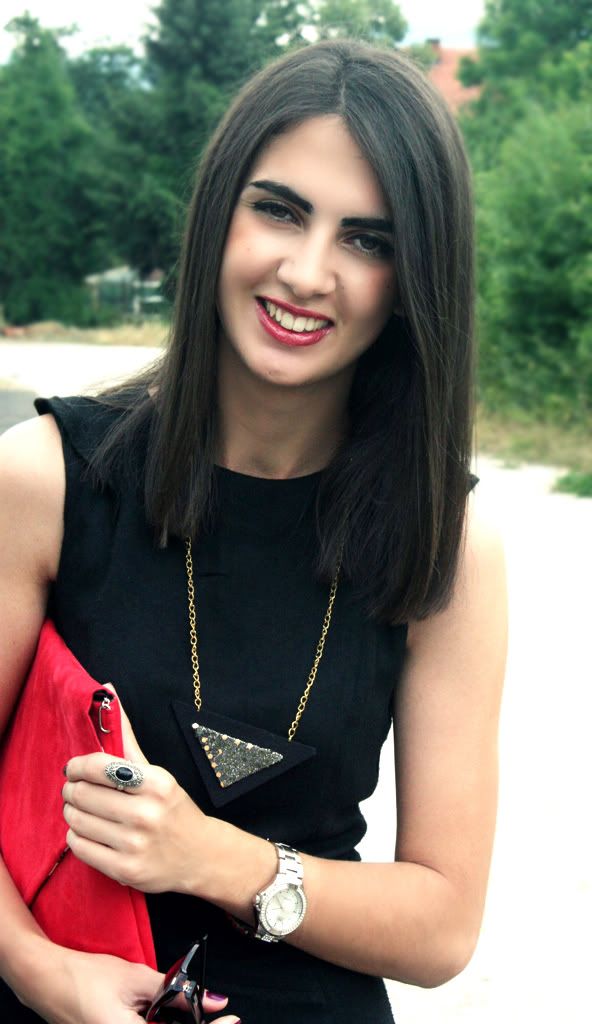 All the accessoires (including my necklace and red clutch) are from
COCO
unique workshop.
Recently I bought my first Coco bag. And then I fell in love. I became real Cocoman.
Now I have a real small pawn of Coco luxuries and I'm realy satisfied. I can sincerely tell that Coco stuff are absolutely divine, and the things I like the most are those clutches. They can brighten up every outfit, from casual daily appearance to evening night out.
U can find Coco
HERE
, or on the left side of my blog.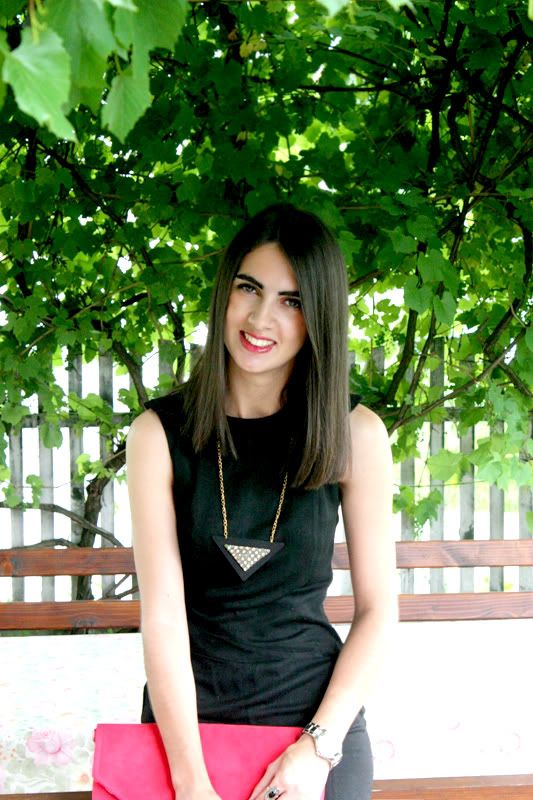 (Coco earrings and Coco brooch)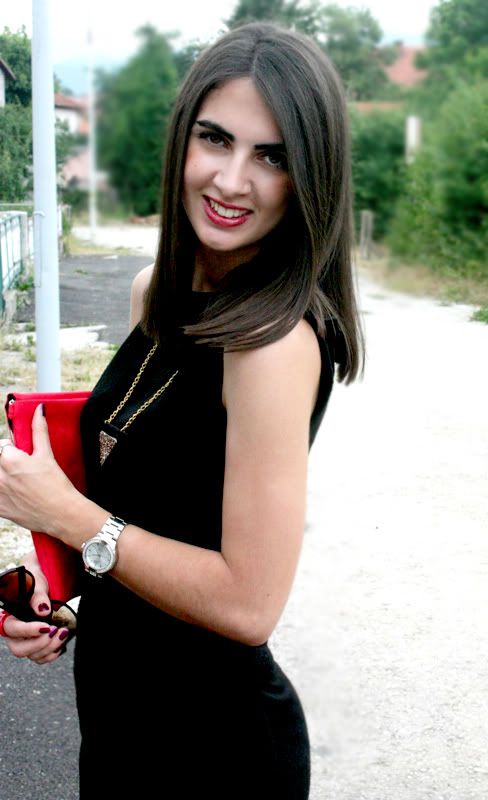 *Svi asesoari koje možete vidjeti na prethodnim slikama (uključujući moju torbu i ogrlicu, ali i naušnice i broš na jednoj od slika) su iz
COCO
radnje ručno rađenog nakita i drugih asesoara.
Nedavno sam kupila moju prvu Coco torbu. A onda sam se zaljubila ! Postala pravi Cocoljubac.
Sada imam vlastitu malu Coco zalagaonicu i veoma sam zadovoljna. Mogu iskreno reći da su Coco stvari apsolutno božanstvene, a ono što bih ja izdvojila kao svoj poseban fetiš - jedu torbe, tzv. Clutches. Dašak Coco asesoara je tu da ovježi svaki outfit, da mu da notu posebnosti i jedinstvenosti, bez obzira da li je riječ o dnevnoj varijanti stylinga, ili pak večernjem izlasku.
Coco možete naći na linku
ovdje
, ili na lijevoj strani moga bloga.